Single Entry Visa :-
Single Entry Visa allows you to enter Kenya once for sightseeing and short term business purposes. The Visa is valid for three months and allows a re-entry to Kenya from Tanzania and Uganda.
 Requirements for a Single Entry Visa:
Passport (valid at least six months, 3 continuous blank pages)
Visa application form, duly completed and signed by the applicant
Passport-size photograph (3.5cm×4.5cm, in color, with signature on the back)
Itinerary/ flight schedule prepared by travel agents or airline companies, indicating; date, place of departure, arrival, and flight number (from departure to return to the country of the residence)
Applicable Fee Kshs USD 50.00=
Invitation letter (for those visiting friends or family member in Kenya)
Recommendation letter from the company (for those going for short term business trips or volunteer activities)
Photocopy of Certificate of Resident Card or Alien Registration Card (in color, both sides)
Photocopy of bio data page of passport (in color)
Note:
Visa applications without complete requirements will not be processed.
Upon approval of visa, the applicant is expected to collect the visa in person.
East Africa Tourism Visa :-
The Governments of the Republic of Kenya, Rwanda and Uganda have signed a Memorandum of Understanding on a Single Tourism Visa with effect from 1st January, 2014.
Below are application procedures and requirements of the Visa.
Eligible Person:
A foreigner who wants to visit simultaneously the Republic Kenya Republic of Rwanda and Republic of Uganda for tourism.
An East Africa Tourist Visa is multiple entries visa and shall be valid for 90 days. Applications for this visa shall be lodged at any of the diplomatic representation of the Republic of Kenya, Republic of Rwanda  Republic of Uganda, at the Immigration Offices of the respective countries or online where applicable.
Dependents: All persons must apply in their own right.
Travel document: Any genuine acceptable travel document valid not less than 6 months.
Applicable Visa Fees- USD 100.00
Multiple entry validity of Visa: 90 days
The holder of the East Africa Tourist Visa shall enter from the country that issued the visa and move within the two other countries without applying for another visa or paying for another visa fee.
The holder shall also be allowed to move out of the Republic of Kenya, Republic of Rwanda and Republic of Uganda; and return without having to pay for another visa. This will only be applicable in the period of 90 days.
Working is not permitted
Please note that East Africa Tourism Visa shall not be extended.
Requirements:
One clear colored passport size photo with white background recently taken without glasses, caps and surf; (the photo should be attached to the application form by use of glue stick. Stapling and clipping the photo to the application form is not advisable).
A complete filled application form 22.
Visa application letter addressed to the issuing authority of the concerned country.
E-tickets/ flight confirmation schedule prepared by travel agents or airline companies, indicating; date, place of departure, arrival, and flight number (whole schedule of going and returning)
Applicants from countries that are on referral shall apply for EATV from mission whose Government has referral requirements.
 Processing
Visa applications presented at the counter before 12.30 p.m. are ready for collection the following day from 2.00 p.m.
Processing of referred visas takes at least six weeks to three months the same to multiple journey visa.
Multiple Entry Visa :-
Intended for regular visitors, particularly businesspeople, who enter Kenya several times a year. Valid for 6 months or one year. The visa is issued by Immigration Head Quarters in Nairobi, and can be applied for directly in Nairobi.
It can also be applied for through the Mission  in Dar es Salaam, in which case processing takes 1-2 months.
The requirements for a multiple entry visa are as follows
Passport (valid at least six months) + copy of the page containing the biographical data.
Visa application form 22, duly completed and signed by the applicant.
Three recent passport-size photographs.
Letter from the company/employer, stating the reason why several visits to Kenya are required and indicating whether the visa is to be valid for 6 months or for one year.
Invitation Letter from the Host or Organization to be visited in Kenya; or recommendation letter from the employer or the school (in the case of students); stating the reasons for the visit.
Letter from the applicant
Proof of applicant's employment (copy of contract or staff identification card)
Copy of registration or incorporation certificate for the host company/organization
3 recent single journey visas or multiple journey visa
Hosts residential/physical address, postal address and cellphone
Letter from referring Doctor/ Hospital (medical cases)
Specimen signature for organization
All copies should be in triplicate
When the visa is approved, the applicant presents him/herself at the Mission with the following:
Passport
Applicable processing fee of USD 10.00 and visa fee USD 100.00 after approval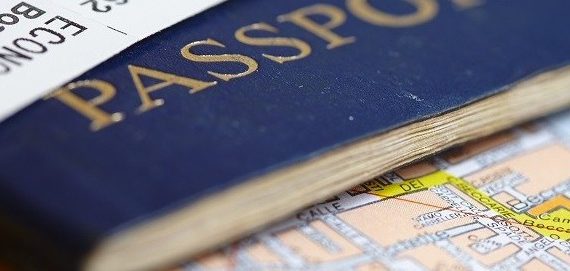 Transit Visa :-
Transit Visa allows you to stay for 72 hours only for transit purpose. Transit visa is a single use visa. There is no need to have transit visa if you are inside of international transit area: arrive at Jomo Kenyatta Airport by international flight and depart with international flight.
Requirements for a Transit Visa:
Passport (valid at least six months, 3 continuous blank pages)
Visa application form, duly completed and signed by the applicant
Passport-size photograph (3.5cm×4.5cm, in color, with signature on the back)
Itinerary/ flight schedule prepared by travel agents or airline companies, indicating; date, place of departure, arrival, and flight number (from departure to return to the country of the residence)
Applicable fee is USD 20.00